This week has been all kinds of stressful...frantic at work, a trip to A & E with the mister on Monday evening after he slipped and cut his head (he's ok now, with a rather fetching bandage!) and a full day's seminar on tax! It's definitely time to focus on a few things that have made me smile this week instead...


♥ Relaxing long weekends - I shouldn't really moan because I actually have Friday (and next Monday!) off work! I don't have much planned at the moment and I could not be more excited about that!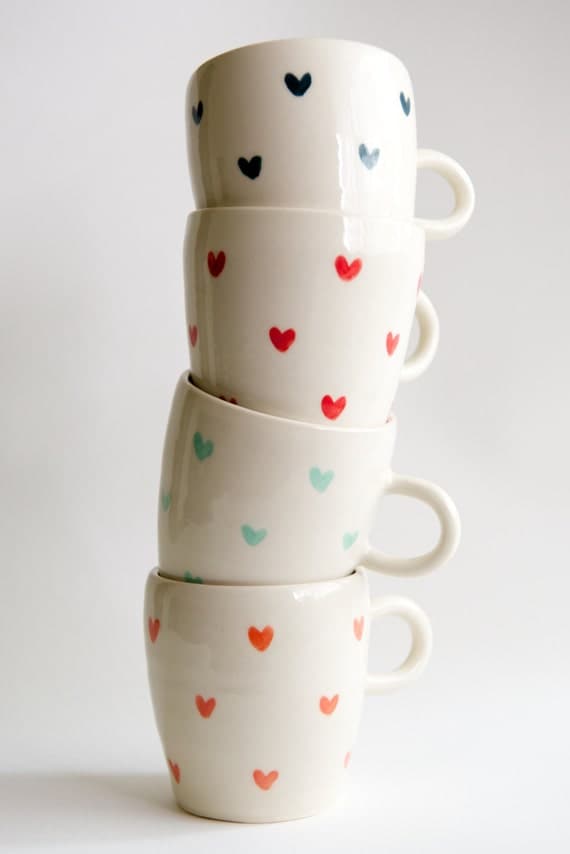 ♥ These mugs!
♥
The beautiful stationery in
this post
by the Domestic Sluts. I particularly loved the wooden calligraphy pen and the travel inspired letter sets. Nothing beats receiving a proper handwritten letter in the post...I think it's time for me to dig out my pens and paper.
♥
Starting to dip my toe into the magical (and also slightly scary) world of wedding planning. Fun fact - my mister and I got engaged at New Year, and we're just beginning to discuss the type of day we'd like. I didn't really have any fixed ideas before getting engaged so it's all very new to me and, my gosh, there's a lot to think about if that's the way you want to play it. I'm quite organised so I want to make sure that I cover everything in enough time so that the day itself, and the days leading up to it, will be as relaxed as possible. So in the spirit of starting to get organised, I've started a little
pinterest board
, if you'd like to take a look?
What has made you smile this week?